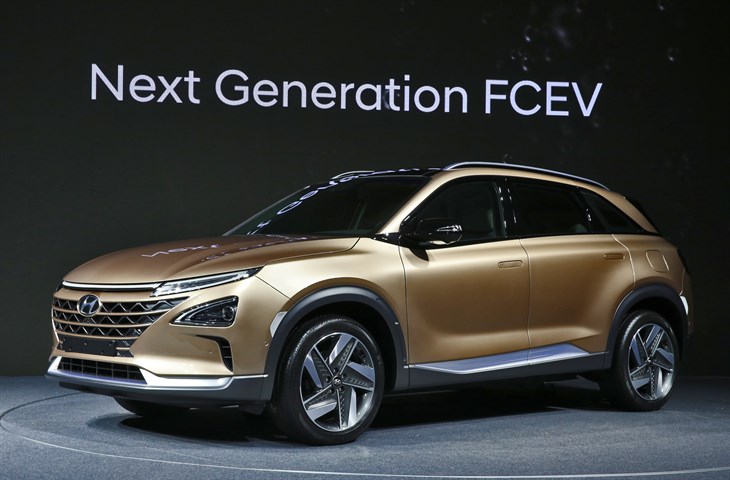 FIRST GLIMPSE AT HYUNDAI'S NEXT GENERATION FCEV
August 18, 2017
---
Hyundai gave a sneak preview of a new yet-to-be-named model, representing the next generation fuel cell vehicle, and embodying Hyundai's commitment to an new era for advanced eco-friendly vehicle development at a special event in Seoul. The near-production-ready version exhibited its impressive capabilities while revealing a futuristic design.
The new SUV model is the second commercially produced hydrogen model available from Hyundai and using the company's fourth generation of hydrogen fuel cell technology.
The new fuel cell model was developed on four key pillars that focus on fuel cell system efficiency, performance (maximum output), durability, and tank storage density.
The mass-produced new vehicle will also feature advanced driver assistance technologies, alongside its extensive hydrogen-powered range. Stay tuned! The details of the new ADAS features will be disclosed in January at the 2018 CES, along with the official model name.
"With exceptional efficiency, serene styling, and uncompromised performance, our next generation fuel cell SUV is the true epitome of an eco-friendly vehicle of the future," said Lee Ki-sang, Senior Vice President of Hyundai Motor Group's Eco Technology Center. "Hyundai Motor will take lead in developing and producing green energy vehicles that would ultimately complement a near-zero emission society."