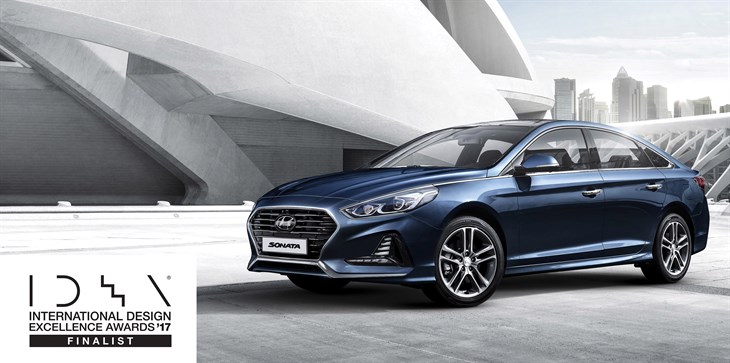 SONATA AND ELANTRA GT NAMED IDEA FINALISTS
June 28, 2017
---
Both Hyundai's 2018 Sonata and Elantra GT models have been recognized for their bold and striking designs as finalists in the 2017 International Design Excellence Awards (IDEA) by the Industrial Designers Society of America. IKEA recognizes outstanding and unique designs in diverse categories ranging from transportation to sporting goods.
"We are building a variety of charismatic characters for each segment to make Hyundai Motor to be the most loved brand in the automotive industry," said Sangyup Lee, Head of Hyundai Styling. "Hyundai Motor will keep developing more distinctive and creative design."
IDEA is a premier international design competition, recognizing and promoting design excellence across a wide array of industries and disciplines conducted annually by the Industrial Designers Society of America. IDEA judging is based on the following criteria of Design Excellence: Design Innovation, Benefit to the User, Benefit to the Client, Benefit to Society and Appropriate Aesthetics.
Discover both the Hyundai Sonata and Elantra GT at Thornhill Hyundai!